Award Winning
Custom Home Designs
We strive to create thoughtful, unique and distinguishable home designs that express the personality of every client, and connect them to their community and their environment. Hoyt Design Co. is sought after for these 'signature home designs'.

ABOUT US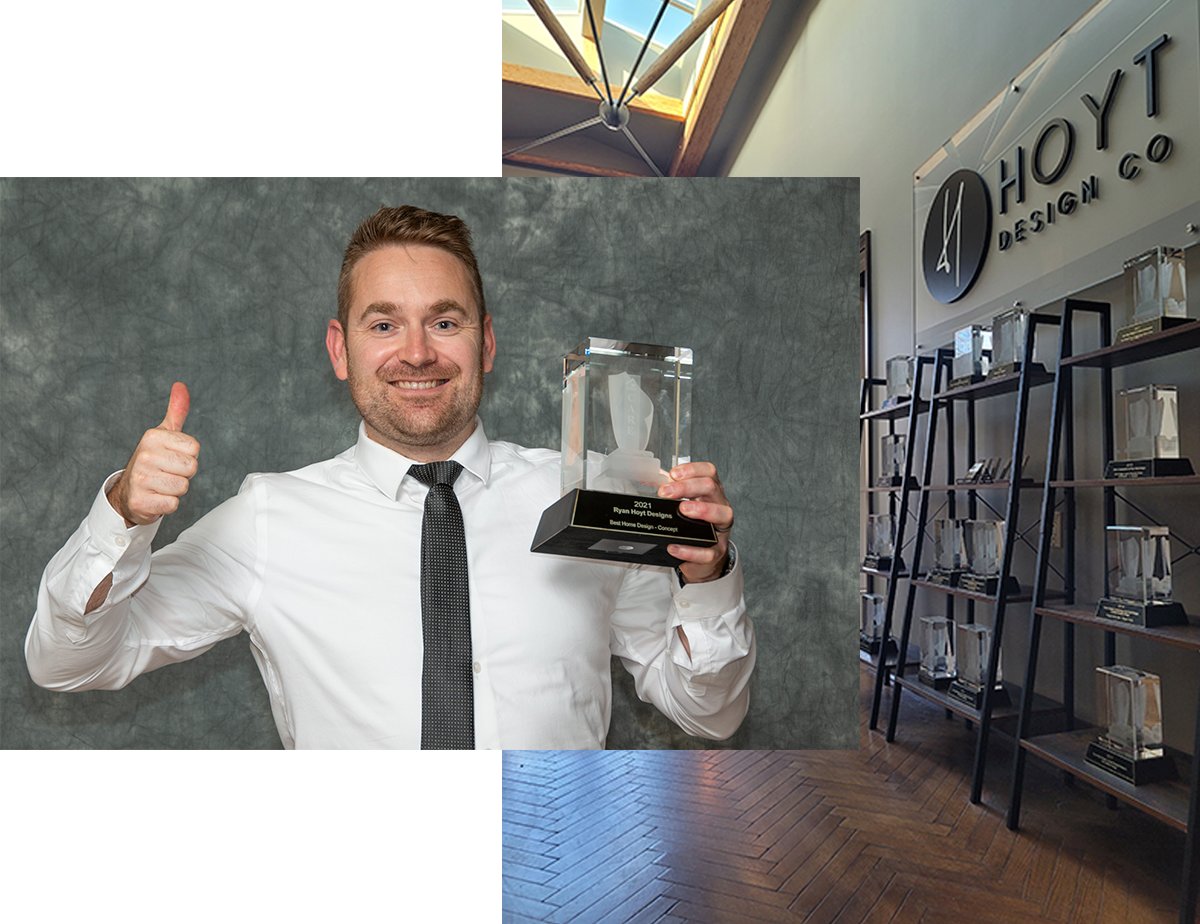 "The role of the designer is that of a good, thoughtful host anticipating the needs of his guests." -Charles Eames

Our Work
Featured Projects
We present a sample of our portfolio to spark inspiration and ideas for your own project. We would love to collaborate with you to see your dream home become reality.
Hoyt Design Co.
OUR TEAM
Hoyt Design Co., a team of young, talented, innovative professionals with a passion for defining the standard in modern residential home design. We endeavour to create truly custom homes and remarkable renovation transformations that are a careful synergy of cutting edge building technology and environmental stewardship. We look to push the boundaries of modern design, challenge how we utilize spaces today, while respecting and showcasing classic architectural style and elegance.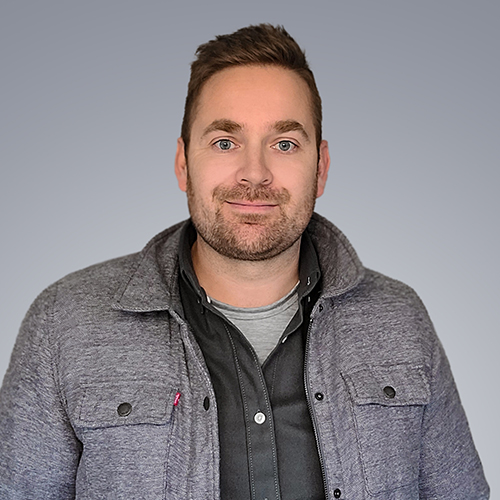 Ryan Hoyt
Principal Designer | ryan@hoyt.co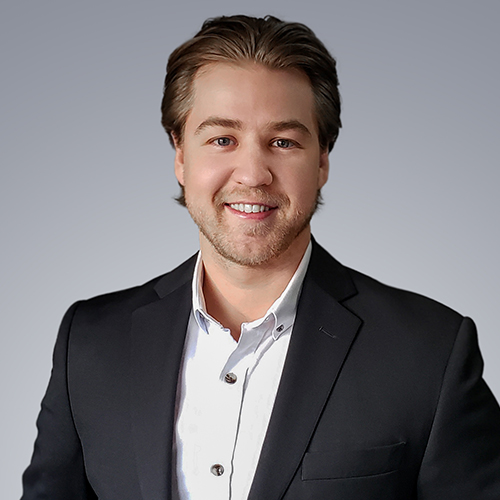 Kyle Nielsen
kyle@hoyt.co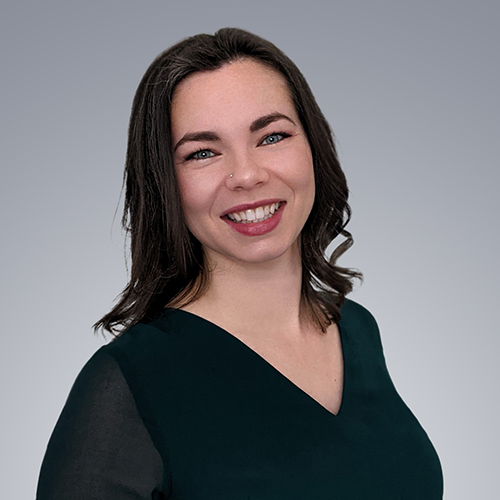 Bronwyn Greavette
bronwyn@hoyt.co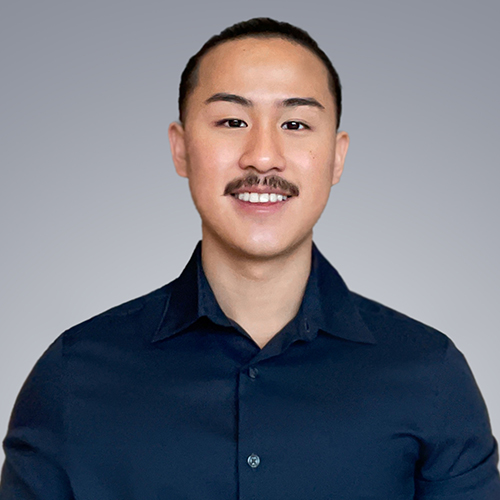 Victor Coster
victor@hoyt.co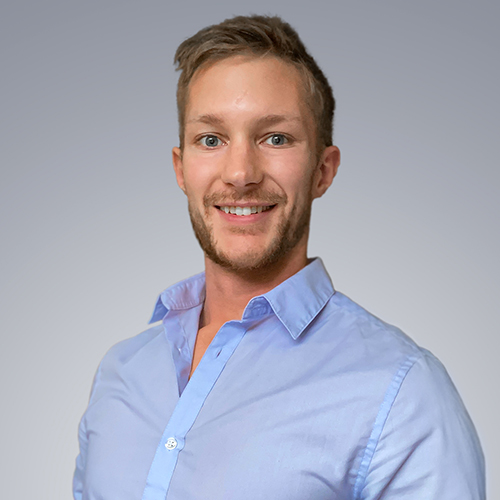 Kieran Deline
kieran@hoyt.co
Takato Tanaka
takato@hoyt.co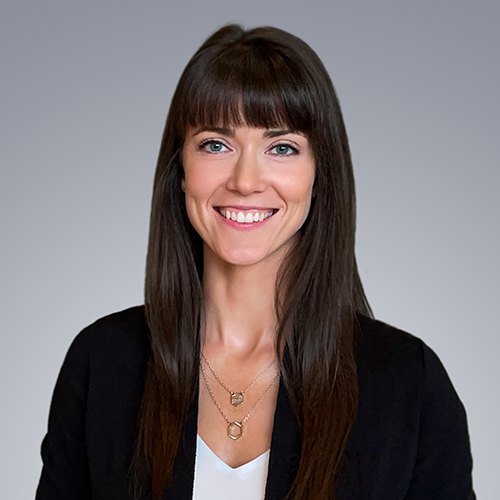 Brittany Gilmore
brittany@hoyt.co
Hoyt Design Co.
Our Services
We expertly guide our clients through every step of the process.
Testimonials
What Our Clients Say


"Ryan's attention to detail and professional team are what make dreams reality. The RHD team knowledge and timeliness is much valued."

Angela Getz
"Ryan and his team are a great find for our company. We were referred to them through our engineer. Ryan was a breathe of fresh air! He is a true pro - knows construction coupled with a great intuition for aesthetic. His timelines were tight and he stuck to them. If you are considering using Ryan to design your home, you will not regret it for a moment."

ARYZE Development & Construction
"I am a general contractor. Ryan designed 2 beautiful, unique homes for me this past year. He is very talented indeed. From the layout through construction details, I found the process with Ryan a pleasure. He is a very knowledgeable, creative professional, navigating the building code and zoning requirements with ease. I would use him again on my next project and recommend him highly to others!"

Strong Properties Inc
"I was very pleased with the knowledge and skill applicable to the project as well as how quickly the drawing package was completed. Very pleased with the professional drawings as well."

Clint Rose
"Ryan Hoyt Designs helped us prepare new plans for a complete renovation of our home. The site had a number of challenges and Ryan was extremely helpful in adjusting the plans to the limitations of the existing structure and site. Ryan was particularly helpful in dealing with certain planning issues with the local municipality and arriving at solutions that allowed us to move forward with our project. Ryan was prompt and professional in all the aspects of our renovation. We highly recommend Ryan Hoyt."

Ardmore Drive
"Ryan Hoyt Designs Inc. created our custom new home plans. As we are novices at building, and the process, we appreciated all the detailed work that went into the plans. We also appreciated the patience Ryan had in the development of our unrealized ideas. Due to the topography of the land the plans had to be customized. We were delighted with the outcome and the timely service we received."

Maureen B
"We contracted with Ardmore Construction for the design/build project for a new home in North Saanich. Ardmore teamed with Ryan to do the design of the custom home which began from a series of ideas and suggestions to a complete design of our home. Our dealings with Ryan were very constructive; he listened to what our needs and wants were and incorporated them and his own ideas into the design of our home. We are completely satisfied with the finished product."

Sheddle
"Ryan, we can't thank you enough for navigating us through the design and development variance process. Although we've built several homes, this was our first attempt at developing lots before being able to build on them. Ryan's expertise in this area has been a tremendous asset to us. Ryan has also designed the perfect modern/contemporary homes for our little city lots. With his ability to negotiate with city officials, we achieved more lot coverage than we'd dared hope and that means we'll be bringing a much more livable home to the market. Ryan's so easy to work with, the whole process was a real pleasure. Can't wait to do it again, and can't recommend him highly enough. Get in touch...you won't be disappointed."

Arash Bro
"I own a large renovation/masonry company in Victoria and refer Ryan Hoyt Designs constantly. All of our larger projects require lots of planning, drawings, permits, engineering and sometime variances. Ryan is where we begin the planning process. He's also our first impression with potential clients in regards to our sub-trade network, which is very important. Ryan has never let us down, but he consistently build us up! He's professional, organized and most importantly has excellent communication skills. He meets deadlines, expectations and puts in the extra effort when required to make things happen when projects get complicated. Ryan Hoyt Designs is a Five Star company."

Michael De Palma
"We are currently mid-project with Ryan. He is skilled not only at translating our concepts into pleasing design but just as importantly, his communication skills are excellent. Ryan is definitely a respectful, talented team player. We discovered Ryan Hoyt Designs and Ardmore Construction through a friends who had them design and build their custom home. It was done with attention to detail and workmanship ; just what we wanted in designing and building our home."

D. L. Walton





Contact Us
Get In Touch
Send us a message, and we will be happy to discuss your next project.
VICTORIA:
201-5325 Cordova Bay Road
Victoria, BC V8Y 2L3
PARKSVILLE:
PO Box 688
Parksville, BC V9P 2G7